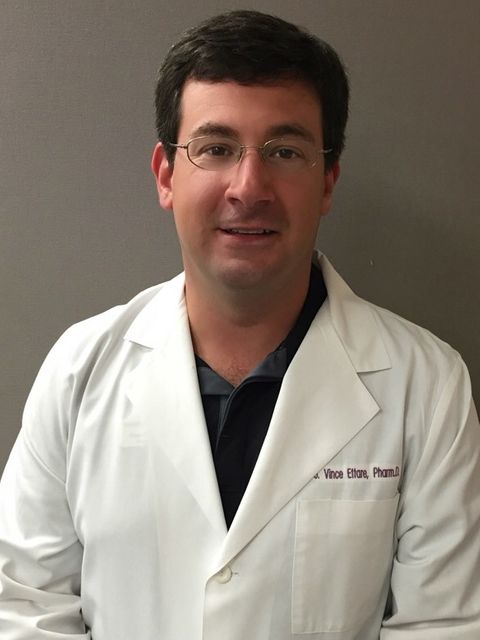 Vince Ettare
Vince Ettare was raised in the suburbs of Richmond. He received a Bachelors of Science in Biology from James Madison University in 1998 and received a Pharmacy Doctorate from MCV/VCU in 2003. He always knew that he had an entrepreneurial spirit. School is where he met his wife and the love of his life and they now have three beautiful girls together. "They teach me so much every day!" he says. He and his family attend Timberlake United Methodist Church and enjoy being active members there. He enjoys participating in community events and playing games and doing crafts with his girls. He also enjoys working with customers to help them make the most of their experience.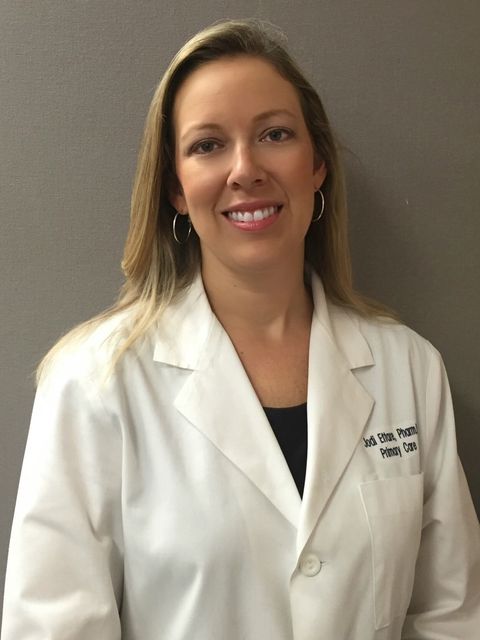 Jodi Ettare
Pharm D, Owner/Pharmacist
Jodi Ettare is a Lynchburg native, graduated from Brookville High School and received a Bachelor's degree in chemistry from Virginia Tech. After receiving her Pharmacy Doctorate, Jodi Ettare completed a residency in Pharmacy Primary Care through affiliation with the University of North Carolina and New Hanover Regional Medical Center in Wilmington, NC. She has been an Associate Editor for a national medical publication, an educator of physicians at the Lynchburg Family Medicine Residency Program, a retail pharmacy manager, and a hospital pharmacist prior to joining the family business at East Lake Pharmacy, then Rustburg Family Pharmacy and finally to her hometown community location, Timberlake Family Pharmacy & Wellness. She finds being a pharmacist very rewarding and she enjoys getting to know and working with her staff and customers. She is proud to be a Girl Scout Leader to around 20 young girls ranging from Kindergarten to 4th grade, including 3 of her own. She is an active member of Timberlake United Methodist Church and volunteers in many roles including Children's Choir Director. Jodi enjoys singing, playing piano, and spending time with her family and friends.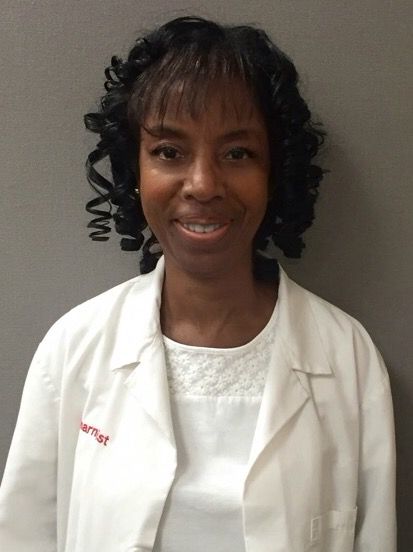 Bonita Johnson
RPh. Staff Pharmacist
Bonita Johnson has been with Rustburg Family Pharmacy for 5 years. Prior to working at Rustburg Family Pharmacy, she worked for a mass-market pharmacy as well as local independents for a total of over 15 years. She has a business degree with a major in Marketing and a minor in Chemistry and received her pharmacy degree from The Medical College of Virginia where she had exposure to both hospital and retail pharmacy settings. Bonita enjoys being a part of her local church where she teaches Sunday school and spoiling her nieces and nephews.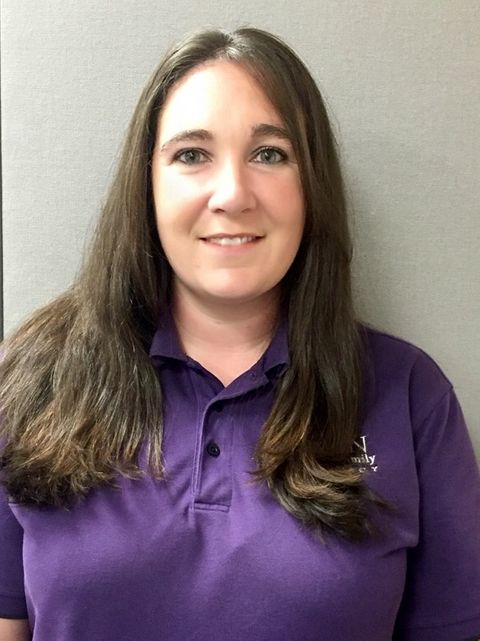 Brittany White
CPhT, Compounding Pharmacy Technician
Brittany was raised in Appomattox County, where she still resides. She is a 2004 graduate from Appomattox County High School with an advanced honors diploma. Brittany has taken classes at CVCC and National Business College, and has been a Pharmacy Tech since 2008. Prior to joining the Rustburg Family Pharmacy team in March 2013, she did her on-site training at an independent pharmacy in Appomattox and then went on to become the lead tech at a mass merchant pharmacy, where she worked for 5 years. Her current position at Timberlake Family Pharmacy & Wellness is managing the non-sterile compound lab. She is responsible for data entry and insurance billing of compound prescriptions. Brittany enjoys her job because she gets to know the patients on a personal level and loves being able to help patients with their personalized medication needs. Brittany has two beautiful children, Landon and Emily. She enjoys getting out in the yard and playing ball with her kids. When she is not at work, you can find her at a ballfield, cheering on her son's youth ball teams.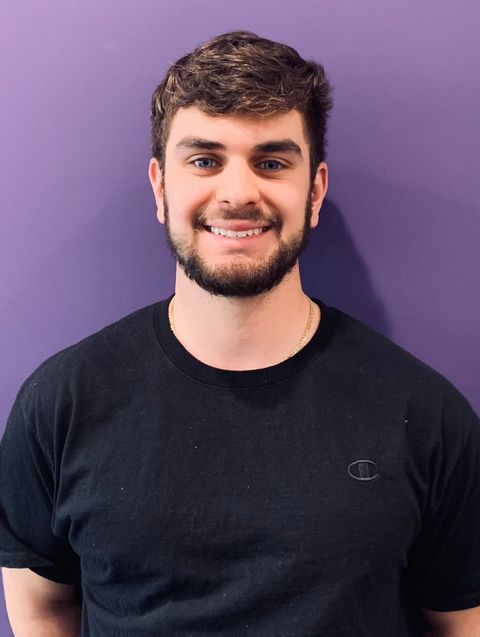 Josh Hawkins
Josh was born and raised in Lynchburg. He works as the pharmacy's local delivery driver and front store clerk. He attends Liberty University where he is studying business. He loves his local community and enjoys working for a pharmacy that helps the people around the Lynchburg area. Josh loves sports; he played baseball in high school and likes to keep up with the professional sport teams in Washington. During his free time, Josh enjoys golfing with friends and spending time with his girlfriend.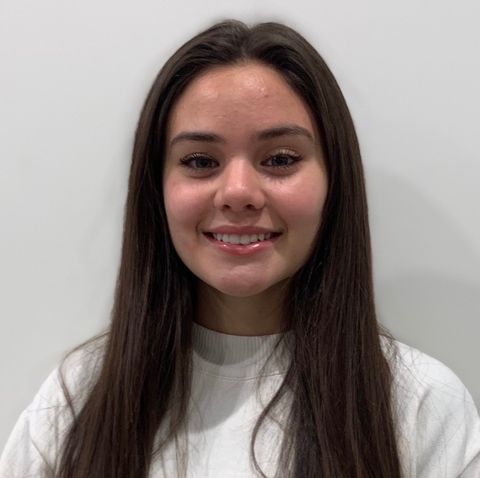 Becca Hawkins
Becca is a senior at Brookville High School and is planning on attending Liberty University once she graduates to continue her education. She enjoys helping others by making them feel better and wants everyone to feel welcomed. Some hobbies Becca enjoys are running track at her school, working out, and most of all hanging out with her friends. Something Becca strives for in life is to make a positive impact on everyone she meets.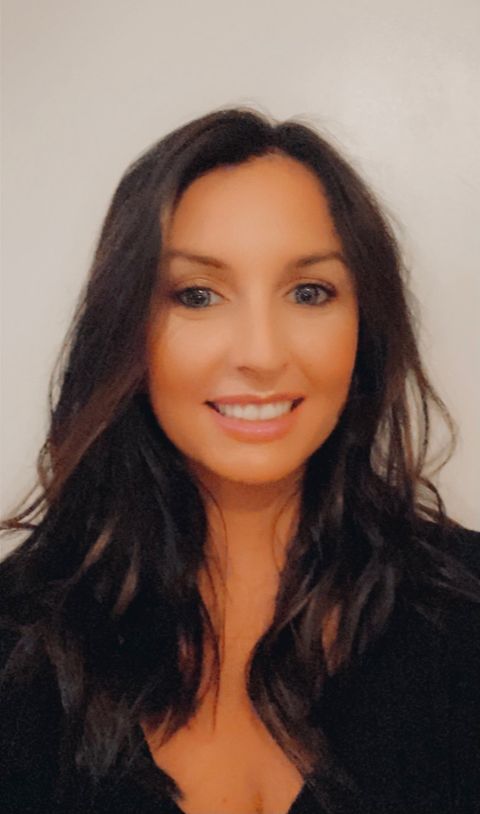 Casey Wood
Casey works as the Timberlake Health and Wellness Store Manager. Casey was born and raised in Campbell County where she graduated Altavista High School in 2008. Casey attended CVCC and graduated from their Pharmacy Technician Program in 2012. In 2015, Casey attended Centra College of Nursing and graduated from the Licensed Practical Nursing Program in 2017. When Casey is not working, she is spending time with her two boys, Jayden and Drake.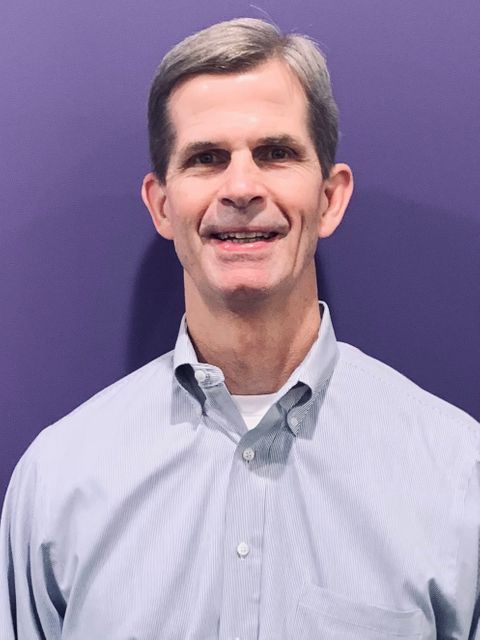 Tom McDaniel
Tom and his family have lived in the Timberlake area for over 30 years. He is a graduate of Virginia Tech and has spent over 40 years in outside sales. He joined Timberlake Health and Wellness four years ago after completing 16 years as a Pharmaceutical Sales Representative. He currently visits the same medical offices promoting and explaining the many advantages of compounded medications. His many interests include landscaping, recreation basketball, and playing with his grandchildren.